Business scope
NC lathe work
We offer an integrated approach to design through assembly of connector components for Japanese and overseas manufacturers.
We excel at machining challenging materials into complex forms, and leverage our advanced expertise to meet a wide range of client needs.
Products and areas with which we work
Coaxial connector components
Contact probe components
Automobile components and medical instruments
Precision machining of components for IT and home appliances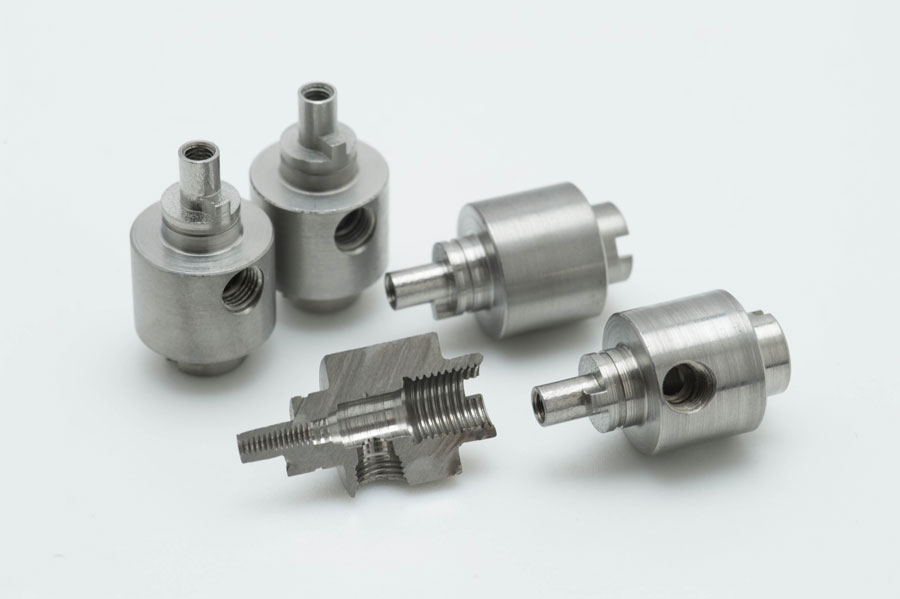 Locations and network

Corporate philosophy
We contribute to society and ensure stable income for our personnel and stakeholders by providing precision components to clients in Japan and abroad in the fields of electronics and electrical equipment, automobiles, pneumatic equipment, and medical instruments.
Corporate philosophy
Widely understanding the needs of today's world
Being humble and keen to learn, always improving our technical skills and abilities
Enabling personnel and stakeholders to collaborate and share knowledge
Gaining customer confidence through quality and rapid delivery times
Making the utmost effort to obtain reasonable profits as a going concern
Complying with laws and social demands and requirements We keep these core values in mind at all times.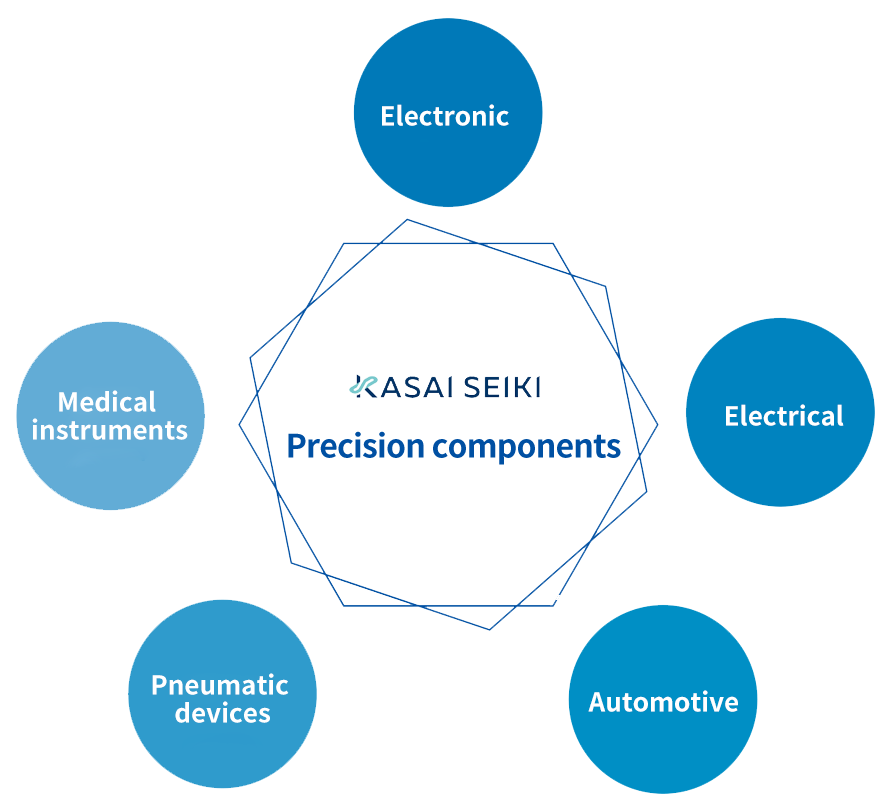 Business activities
We specialize in machining precision components with complex forms that are used for telecommunications equipment and other products. Our expertise has garnered acclaim throughout Japan and the world. We are aiming to become an increasingly competitive firm on the global stage.
Vision 1: Take on production of 5G telecommunications components, which require more advanced precision machining
The telecommunications grid is shifting to 5G, the latest standard. This requires machining highly precise components of a complexity never before seen. We consider this to be a major opportunity for us to grow as a company involved in a globally evolving industry that is playing an instrumental role in society.
Vision 2: Provide wider coverage for automobile components as the auto industry migrates towards autonomous driving technology
With the automobile industry shifting to electric vehicles and innovations like IoT and AI, autonomous driving technology is on the horizon. The sensors used in these implements must be made increasingly smaller and lightweight, calling for advanced machining technology. We leverage our expertise in precision and complex machining to give back to society and meet this growing demand for complex parts.
Kasai Smile Project
We have crafted a mission focused on increasing the satisfaction of all those who work with us, from personnel to clients, and putting a smile on their faces as we seek to become a globally relevant concern.
Key goals of the Smile Project
A smile on the customer's face is its own reward and a sign of satisfaction. Gratitude is a testament to the trust clients place in us.
We fuse the zeal of young personnel with veteran expertise to bring creativity and technical skill that leads to 100% customer satisfaction.
MISSION1Technical expertise

Enhance our technical expertise as professionals in lathe turning and machining, providing a standard of quality and services that are globally relevant.

Draw on diversity and teamwork to go beyond age and ethnicity and use mutual understanding as a source of strength.

Provide better products with greater alacrity and at a stable pace, securing the trust of clients and creating a prideworthy culture for personnel.
Click here to submit a job application