A workplace that allows personnel to take responsibility for their work regardless of age or experience level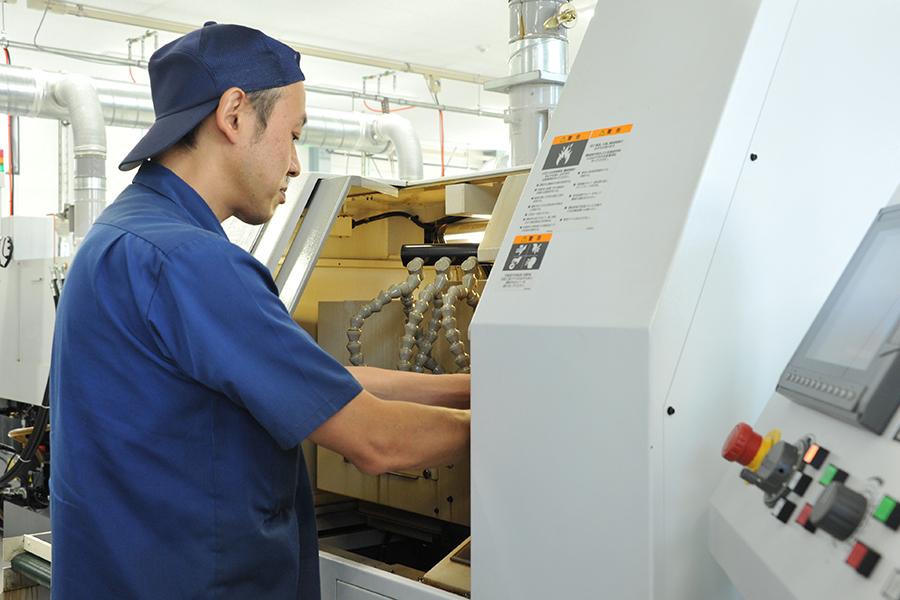 I work in machining products in the plant using CNC lathes.
I worked with NC lathes in my last job, so I was looking for a place that would let me use that prior experience.
The work involves designing processes from scratch for new projects and creating prototypes, then putting them on the production line. So you need to have a wide range of knowledge of machining methods, selection of blades and the right machinery and equipment, as well as how to write NC programs.
I find it extremely interesting to think about how to take a single rod and machine it per the client' blueprints, creating a program to craft it into shape as intended. It' extremely satisfying when you get the finished piece right.
One unique aspect of the company is the way in which staff are assigned work irrespective of age or seniority, and your work is evaluated in a meritocratic way.
If you are able to produce good products in a timely fashion, you will be evaluated accordingly, so you feel motivated to continue trying your best.
This lets you take responsibility for your work even if you are a young employee — you naturally develop the ability to meet deadlines and make no compromises on quality. We all learn from each other as technicians and engineers, regardless of seniority.
We machine products to tolerances from 0.2mm to 40mm, so this requires selecting the right method and blade. This wide range means you cannot obstinately stick to one approach — you learn from your colleagues other viable methods and gain ideas from each other.
I have been doing this work for comparatively longer, but you have to remain flexible and open to new ideas at all times. My goal is to be a technician who is open-minded about insights my junior colleagues may have.
Taking responsibility for your work regardless of age in a meritocratic system
I work in sales and production management, linking the company with customers.
I joined the company as a mid-career hire after having first left the region to work out-of-state. I had not worked in manufacturing before, and assumed it involved working silently at a task all day, but it turned out to require quite a bit of communication and trial and error with others, so I've found it to be a good fit for me.
Clients appreciate our ability to deliver components at consistent turnaround times and of consistent quality. It' very motivating to look forward to customers' words of gratitude for us.
The company has a culture where even young personnel are given lots of responsibility; if you deliver results, your work will be evaluated accordingly, and this will be reflected in your salary.
Given that meritocratic culture, you feel responsible for going about your work autonomously, but with seriousness. You have to be seriously committed, which translates into personal growth.
One of my ongoing goals is shoring up the company' management by taking on a core position that would see me working in a managerial capacity and linking headquarters with our production plants.
Working together in a collegial environment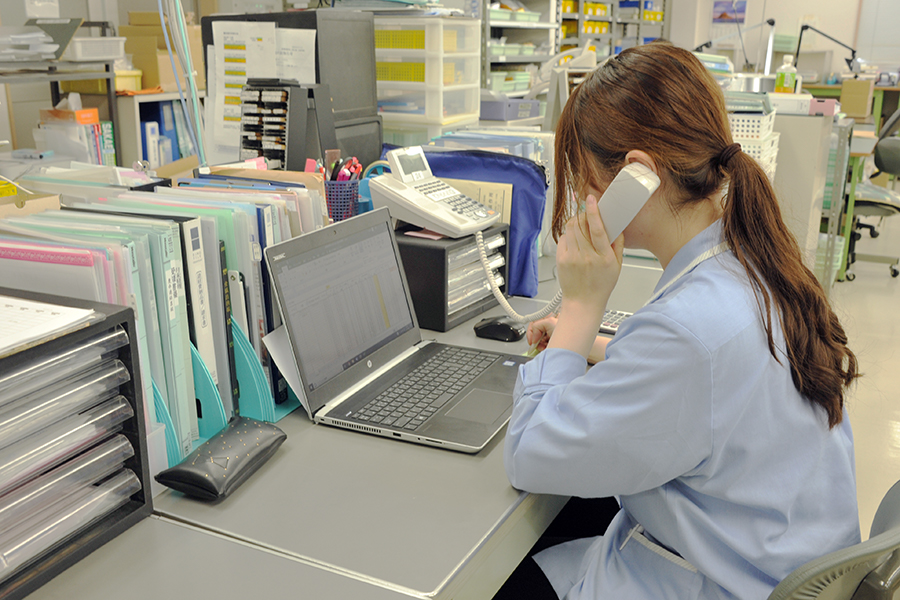 I generally engage in accounting in the general affairs department. Since the work involves managing money, accuracy is required.
I wanted to work in accounting since I was a student; I worked at an accountancy firm in my last job. I then joined the company as a mid-career hire.
Accounting requires completing monthly payment and invoicing in an accurate and punctual fashion — speed and consistency are required.
Since I have just joined the company, I have my hands full with all of the new tasks in front of me, but it' very encouraging to hear the president and colleagues telling me I've done a good job or am working hard.
Employees here cover a wide age range, but there are no boundaries between us, and we are able to communicate openly. One of the things I find on a day-to-day basis is that we have a culture where we can closely collaborate with each other during busy times of the year.
Recently, I've started being responsible for not just accounting, but labor-related work, so my overarching goal is developing a wide skillset that will let me handle all aspects of general affairs.
The goal of general affairs, I feel, should be making the workplace better for everyone, so it gives you a lot of insights into all aspects of the company and how you can improve upon that.
Click here to submit a job application