Complex and high-precision machining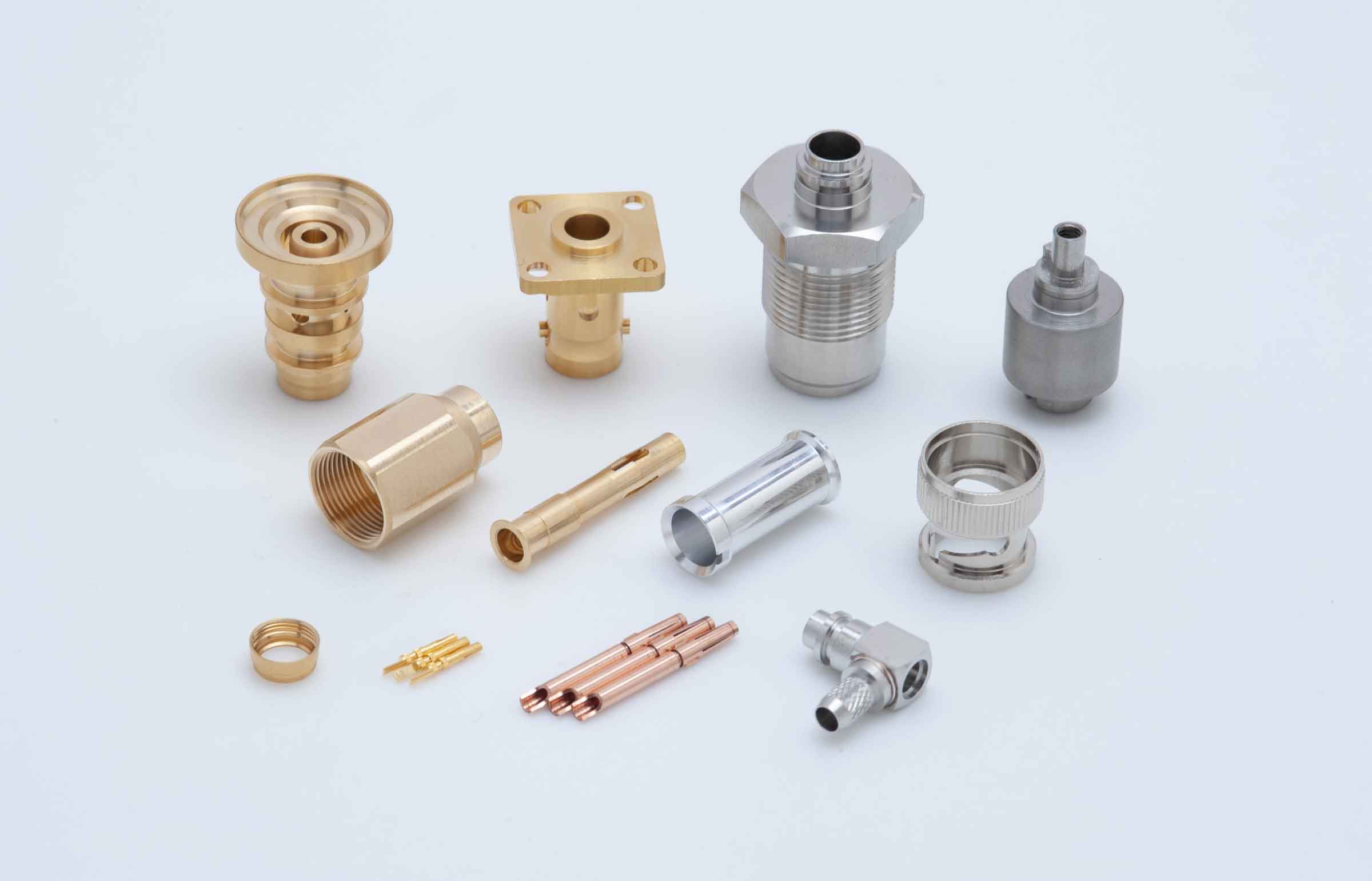 Machining of complex, high-precision, and challenging works
Fine machine work up to 0.1mm outer diameter
Integrated process from component design through to machining and assembly
All steps are performed in-house, from CNC lathe machining out to probe pin housing assembly.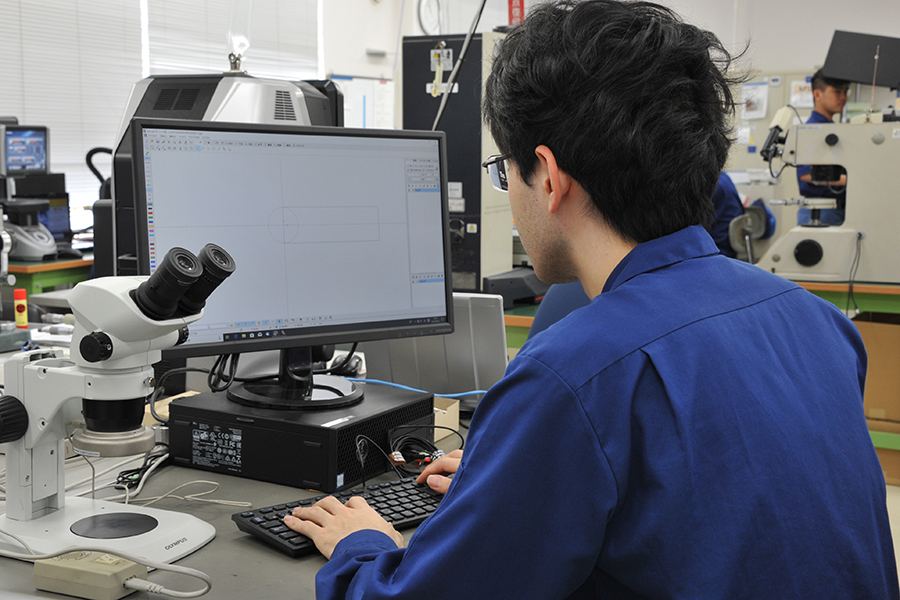 Joint development of Connectors and Plungers
We collaborate with clients' design divisions to jointly develop parts such as Coaxial Connector components.
Our technicians and engineers work closely with clients' designers to meet their desired specifications and parameters. We leverage our component design expertise to assist our partners in developing the products they seek. If your firm has a lack of skilled designers or resources, allow us to remedy your deficiencies.
Stable mass production and supply of complex machined parts for automotive and other industries
We provide precision and complex machined components at stable quality and consistent delivery times.
We are well equipped to mass produce stable and consistent quality machined components made from challenging materials that are used in Sensors, Direct Injection, Electric Vehicle Terminals, and other components essential for automobiles.
We continuously invest in the latest machinery and equipment and retain a wide collection of apparatus that allow us to mass produce automotive requirements at the scale sought by clients. In this way,we have achieved a fully robust manufacturing system.
Over many years experience of working with the world's largest firms, we have established a quality assurance and production management system that allow us to meet stringent quality levels and deliver products on time.
TEL +81-266-52-1375
FAX +81-266-52-1396
9:00 AM-5:00 PM (closed on Saturdays, Sundays, and holidays)